Tissue Regeneration Sciences, Inc is an early stage biotechnology venture founded on the patented tissue regenerative technology of calreticulin. Our mission is to develop and commercialize healing and tissue regenerative technologies to improve patient quality of life.
About Tissue Regeneration Sciences (TRS)
An early stage biotechnology venture founded on the potent novel biotherapeutic, calreticulin, that heals wounds by tissue regeneration.
FIRST INDICATION: Developing the first topical drug treatment for diabetic foot ulcers (DFUs), a serious unmet medical need.
Core Tissue Regeneration Indications
Tissue regeneration of chronic cutaneous wounds including diabetic foot ulcers, pressure ulcers (bed sores), and venous stasis ulcers
Cosmetic soft tissue augmentation for the treatment of fine lines and wrinkles
Ophthalmic ulcers (e.g., corneal abrasions)
Cartilage and bone regeneration
Regeneration of new hair follicles
Orphan indication of sickle cell skin ulcerations
Leslie I. Gold, PhD
CHIEF SCIENTIFIC ADVISOR
Leslie I Gold, Ph.D., is Associate Professor of Pathology and Medicine at the New York University School of Medicine. Her background is in biochemistry, protein chemistry, and cell biology.  Learn more here.
Eric R. Hermann, MALD
CHIEF EXECUTIVE OFFICER
Eric R. Hermann has invested in life sciences startups for over fifteen years, beginning with Curemark, LLC where he serves as a Director. He has supported Dr. Gold's work since 2010. Learn more here.
Dr. Stephen M. W. Chang, PhD
CHIEF STRATEGIC ADVISOR
Stephen Mon Wei Chang, PhD has over 30 years of commercial experience in life sciences, focusing on stem cells, cell and gene therapy, and drug development.
Learn more here.
Key Consultants and Legal Advisors
Dr. Oscar M. Alvarez, PhD, CCT, FAPWCA
CONSULTANT FOR DFUs AND WOUND HEALING
Dr. Alvarez obtained a Bachelor of Science degree in Pre-Med and Chemistry from the University of Dayton (1974) and his doctorate in Nutritional Biochemistry from Rutgers University in 1979. Dr. Alvarez has been the recipient of more than 80 research grants and awards, including: a National Institute of Health Training Award to study dermal-epidermal interactions during wound repair, a US Army Medical Research and Development Command Award to study epidermal migration in partial thickness wounds, and a National Institute of Health grant to study Emotional Stress and Wound Healing in Diabetics. Learn more here.
Ross Cox
PROCESS ENGINEERING AND TECHNOLOGY TRANSFER CONSULTANT
Ross Cox is an expert in process engineering, protein chemistry, validation (CQV), bioanalytical development, and cGMP manufacturing. He has 6 years research experience in protein, organic and analytical chemistry; 11 years in purification process development, assay development, GMP process scale up and technology transfer; and 18 years in cGMP process science, process engineering and validation. Learn more here.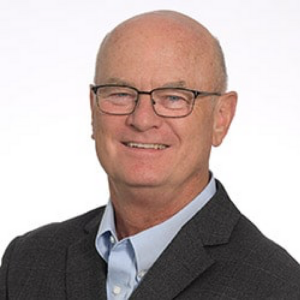 Charles E. Hart, Ph.D.
STRATEGIC AND REGULATORY CONSULTANT
Charles E. Hart, Ph.D., has over 35 years of experience in biotechnology including research & development, manufacturing, business development, intellectual property, investor relations, and corporate communications. He has expertise in protein chemistry, cell biology and medical devices and has broad intellectual property experience including the establishment of patent strategies, drafting of patent applications for composition-of-matter and use claims, and due diligence of patent portfolios supporting product in-licensing opportunities. Learn more here.
Gary D. Novack, Ph.D.
OPHTHALMIC ISSUE CONSULTANT
Gary D. Novack, Ph.D., is President of PharmaLogic Development and Professor of Pharmacology and Ophthalmology at the University of California, Davis, School of Medicine. He is a board certified clinical pharmacologist with over 25 years' experience in pharmaceutical research and development, ranging from the laboratory to the marketplace. Learn more here.
Scientific Advisory Board
Vickie R. Driver, DPM MS FACFAS
Dr. Driver is a Fellow at the American College of Foot and Ankle Surgeons, is board certified in foot surgery by the American Board of Podiatric Surgery, and is a Fellow, Royal College of Physicians and Surgeons – Glasgow. She is the Director of Translational Medicine Wound Healing at Novartis Institute for BioMedical Research. Dr. Driver is dedicated to furthering both the understanding of the natural history of disease and the discovery of new therapies and diagnostics to advance the treatment of patients who suffer with wounds and are at risk of limb loss. She is an outspoken ambassador for progressive change in this field. Learn more here.
Luciano V. Del Priore, MD, PhD
Luciano V. Del Priore, MD, PhD specializes in the surgical and medical treatment of retinal disease, including age-related macular degeneration, retinal detachment, diabetic retinopathy, macular holes, epiretinal membranes and ocular trauma. Dr. Del Priore is the Robert R. Young Professor and Chair of the Department of Ophthalmology & Visual Science at Yale School of Medicine. He is Chief of Ophthalmology at Yale New Haven Hospital. Learn more here.
Marek Michalak, PhD, is a Distinguished Professor at the University of Alberta where he served for many years as Chair of the Department of Biochemistry and as a Vice-Dean (Research), Faculty of Medicine & Dentistry. He has received numerous academic distinctions including the University Cup which is among the highest honors that the University of Alberta confers on faculty. Learn more here.
Jessica Swartz, PhD, is a biopharmaceutical professional with 8+ years of expertise in strategy, commercial development & business development. She currently leads the Strategy & Execution team for Pfizer's Vaccines and Hospital business units. Prior roles include VP of BD & Operations for Regenovation; strategy and competitive intelligence roles for Pfizer's Essential Health business and Neuroscience research unit; and Engagement Manager at IMS Consulting Group specializing in product and portfolio strategy.  Learn more here.
TRS is undertaking preclinical studies to enable filing INDs for initial indications of cutaneous tissue regeneration for chronic and acute wounds, healing of corneal wounds, soft tissue augmentation, and hair follicle neogenesis and to further mechanisms of action of calreticulin in the various indications.
Intellectual Property
All clinical applications of calreticulin described herein are protected by US and European issued and pending patents.