Eric R. Hermann, MALD
CHIEF EXECUTIVE OFFICER
Eric R. Hermann has invested in life sciences startups for over fifteen years, beginning with Curemark, LLC where he serves as a Director. He has supported Dr. Gold's work since 2010. Mr. Hermann came to life sciences after a long career in finance including, during the 1980s, the international banking group at The Chase Manhattan Bank and the emerging markets trading and corporate finance team at Bear, Stearns & Co. Inc. In 1989, Mr. Hermann founded the FH Emerging Markets Debt Fund and since then has advised, managed, and co-managed a series of emerging markets investment vehicles. He holds an M.A. in Law and Diplomacy from the Fletcher School of Law and Diplomacy.
Oscar M. Alvarez, Phd, CCT, FAPWCA
DIRECTOR OF WOUND HEALING & PRINCIPAL INVESTIGATOR
Dr. Alvarez has received over 90 research grants and awards, including an NIH Training Award to study dermal-epidermal interactions during wound repair, a US Army Medical Research and Development Command Award to study epidermal migration in partial thickness wounds, and an NIH grant to study Emotional Stress and Wound Healing in Diabetics.  He has authored over 200 peer- reviewed publications relating to wound care and has been principal investigator in more than 60 major clinical trials. 
He served as the Director of the Curative and Palliative Wound Care Center at Calvary Hospital, Bronx, NY from 2004-2016, as Program Director of the Vascular and Wound Care Center at University Hospital, Newark, NJ from 2017-2020, and has held faculty positions at: The University of Pittsburgh School of Medicine; Cornell University Medical College; Rockefeller University and New York Medical College.   Dr. Alvarez is a founding editor of the journal WOUNDS and has served on a variety of panels of medical experts. 
Currently, Dr. Alvarez is Professor (Adjunct) in the Department of Surgery at Rutgers, New Jersey Medical School, Newark, NJ. and Voluntary Associate Professor, Phillip Frost Department of Dermatology and Cutaneous Surgery, University of Miami Miller School of Medicine, Miami, FL
Dr. Stephen M. W. Chang, PhD
CHIEF OPERATING OFFICER & STRATEGIC ADVISOR
Stephen Mon Wei Chang, PhD has over 30 years of commercial experience in life sciences, focusing on stem cells, cell and gene therapy, and drug development. He is a consultant and entrepreneur and has co-founded numerous companies including Orpheus Therapeutics (iNKT small molecule cancer), Legacy Therapeutics (non-viral gene therapy), Prometheus Therapeutics (inflammation and neurological disease) and Princeton Drug Discovery (small molecule cancer drugs). He is a board member of Orpheus Therapeutics and Histogen, Inc. and Chairman and Acting CEO of Histogen. Dr. Chang also serves as Entrepreneur in Residence at Rutgers University and New York University.
From 2010 to 2017, as the Vice President for Research & Development and Senior Vice President for Strategic Initiatives at the New York Stem Cell Foundation, he led the planning, coordination and management of the activities of the research department. During a long career in academia (including Baylor, UC Irvine, and San Diego State School of Business) and industry (including Viagene, Chiron, Stemgent, Gene Drug Controls, Multicell Technologies, and many others), he has co-authored over 30 published papers, filed over 15 Investigational New Drug Applications at the FDA, and is an inventor on over 50 patents worldwide.
Leslie I. Gold, PhD
CHIEF SCIENTIFIC ADVISOR
Leslie I Gold, Ph.D., is Associate Professor of Pathology and Medicine at the New York University School of Medicine. Her background is in biochemistry, protein chemistry, and cell biology. Dr. Gold's research efforts in the field of calreticulin have been instrumental in demonstrating the efficacy of calreticulin in treating a wide array of medical problems and analyzing its mechanisms of action. She has received numerous grants for her cancer-related and wound healing research and has directed an independent laboratory at New York University School of Medicine for more than 25 years. Her efforts have culminated in issued and pending patented inventions that TRS licenses from the NYU School of Medicine.
Dr. Gold organized the 11th International Calreticulin Workshop at New York University School of Medicine and was selected as one of the top 200 women scientists in cancer research by the American Association for Cancer Research, serving as a Board member for 4 years. Her tissue regeneration achievements were recognized by the Wound Healing Society's 2018 Excellence in Translational and Regenerative Science Award.
Laurie Salanitre, MBA
TREASURER
Laurie Salanitre has worked in finance for almost 30 years. Over the past 15 years, she has held ongoing responsibility for operations, analytics, compliance, regulatory and general business matters at several small investment advisory companies. Prior to that, she worked for six years at a hedge fund focusing on risk arbitrage and for six years in corporate finance at International Paper Company. Ms. Salanitre holds a Master of Business Administration degree from Columbia University.
Our Scientific Advisory Board
Vickie R. Driver, DPM MS FACFAS
SCIENTIFIC ADVISORY BOARD
Dr. Driver is a Fellow at the American College of Foot and Ankle Surgeons, is board certified in foot surgery by the American Board of Podiatric Surgery, and is a Fellow, Royal College of Physicians and Surgeons – Glasgow. She is the Director of Translational Medicine Wound Healing at Novartis Institute for BioMedical Research. Dr. Driver is dedicated to furthering both the understanding of the natural history of disease and the discovery of new therapies and diagnostics to advance the treatment of patients who suffer with wounds and are at risk of limb loss. She is an outspoken ambassador for progressive change in this field.
She recently completed her tenure as President of the Association for the Advancement of Wound Care (AAWC) and has served for 9 years on its Board of Directors. She also serves on the Board of Directors of the Wound Healing Society (WHS) and the Board of Directors of the Critical Limb Ischemia Global Society, chairing its wound healing committee.
She has successfully chaired an initiative to expand the wound healing clinical endpoints considered by the FDA, based upon a combined effort between the WHS/AAWC and the FDA to strategically identify clinically meaningful, evidence-based and patient-centered wound care endpoints that are relevant for clinical research and trials (the Wound-care Experts/FDA-Clinical Endpoints Project). The Project seeks to expand the list of acceptable primary FDA endpoints, recognizing that new and innovative treatments, devices and drugs may not have complete healing as the focus. Furthermore, validated endpoints other than complete healing can promote improved clinical trial design and reduce the time for discoveries to reach patients.
As principal investigator, Dr. Driver has initiated and/or served on more than 70 multi-center randomized clinical trials, as well as developed and supervised multiple research fellowship training programs. She has co-authored well over 100 publications and abstracts.
Luciano V. Del Priore, MD, PhD
SCIENTIFIC ADVISORY BOARD
Luciano V. Del Priore, MD, PhD specializes in the surgical and medical treatment of retinal disease, including age-related macular degeneration, retinal detachment, diabetic retinopathy, macular holes, epiretinal membranes and ocular trauma. Dr. Del Priore is the Robert R. Young Professor and Chair of the Department of Ophthalmology & Visual Science at Yale School of Medicine. He is Chief of Ophthalmology at Yale New Haven Hospital.
He received his BS in physics from the Cooper Union for the Advancement of Science and Art, an MD with Distinction in research from the University of Rochester School of Medicine and Dentistry, and an MS and PhD in Physics from Cornell University. He completed a residency in Ophthalmology and fellowships in Vitreoretinal Surgery and Glaucoma at the Wilmer Eye Institute of the John Hopkins Hospital. He served on the faculty of Washington University School of Medicine and Columbia University, and is Chair Emeritus of the Storm Eye Institute in Charleston, SC.
Dr. Del Priore is a member of the American Academy of Ophthalmology, the Macula Society, the Retina Society, the American Society of Retinal Specialists, the Association for Research in Vision and Ophthalmology, and the International Society for Eye Research. Dr. Del Priore has published extensively in the peer-review literature, has given numerous invited lectures, and lectures throughout the world on the treatment of retinal diseases. He maintains an active research laboratory in the biology of retina in health and disease. During his professional career has been awarded such honors as a Senior Honor Award from American Society of Retinal Specialists; a Silver level award from the Association for Research in Vision and Ophthalmology; the Lew R. Wasserman Award from Research to Prevent Blindness; and Teacher of the Year Award. He is listed consistently within the Castle Connolly Guide to America's Top Doctors.
Marek Michalak, PhD
SCIENTIFIC ADVISORY BOARD
Marek Michalak, PhD, is a Distinguished Professor at the University of Alberta where he served for many years as Chair of the Department of Biochemistry and as a Vice-Dean (Research), Faculty of Medicine & Dentistry. He has received numerous academic distinctions including the University Cup which is among the highest honors that the University of Alberta confers on faculty.
Dr. Michalak is a Fellow of the Royal Society of Canada and a Fellow of the Canadian Academy of Health Sciences. He holds a PhD degree in Biochemistry from the Nencki Institute for Experimental Biology, Warsaw, Poland.
His research focuses on molecular chaperones, protein folding and regulation of calcium homeostasis, including the structure and function of calreticulin ("CRT"). He was the first to clone and express CRT and developed the first CRT null mouse. In addition, he is the founder of the biennial International Workshop on Calreticulin. Dr. Michalak has authored or co-authored over 270 published articles.
Jessica B. Swartz, PhD
SCIENTIFIC ADVISORY BOARD
Jessica Swartz, PhD, is a biopharmaceutical professional with 8+ years of expertise in strategy, commercial development & business development. She currently leads the Strategy & Execution team for Pfizer's Vaccines and Hospital business units. Prior roles include VP of BD & Operations for Regenovation; strategy and competitive intelligence roles for Pfizer's Essential Health business and Neuroscience research unit; and Engagement Manager at IMS Consulting Group specializing in product and portfolio strategy. Jessica serves on NYU's Board of Trustees, co-Chairing the Academic Affairs committee, and is the Chair of Executive Women In Bio. She holds a Ph.D. in Neuroscience from the University of Maryland, Baltimore.
Key Consultants and Legal Advisors
Ross Cox

PROCESS ENGINEERING AND TECHNOLOGY TRANSFER CONSULTANT
Ross Cox is an expert in process engineering, protein chemistry, validation (CQV), bioanalytical development, and cGMP manufacturing. He has 6 years research experience in protein, organic and analytical chemistry; 11 years in purification process development, assay development, GMP process scale up and technology transfer; and 18 years in cGMP process science, process engineering and validation. He worked in these fields at Cetus (12 years), Chiron (15 years), and Novartis (8 years). During the last 5 years, he has served as a consultant on technology transfer, CQV, and process development of therapeutic biologics to clients including Eli Lilly (Elanco), Wright Scientific, Smith & Nephew, Process Facilities Group, BioMarin Pharmaceuticals, Grifols Diagnostics, Biological Resources, JM Hyde, and RxD Nova Pharmaceuticals.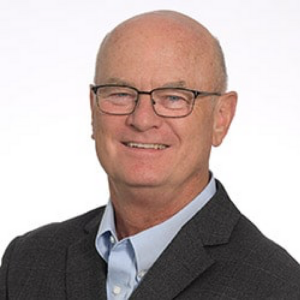 Charles E. Hart, Ph.D.
STRATEGIC AND REGULATORY CONSULTANT
Charles E. Hart, Ph.D., has over 35 years of experience in biotechnology including research & development, manufacturing, business development, intellectual property, investor relations, and corporate communications. He has expertise in protein chemistry, cell biology and medical devices and has broad intellectual property experience including the establishment of patent strategies, drafting of patent applications for composition-of-matter and use claims, and due diligence of patent portfolios supporting product in-licensing opportunities. He was a team member on numerous protein and cell-based products that have gained regulatory approvals including recombinant human forms of PDGF, thrombin, insulin, tissue plasminogen activator, Factor XIII and Factor VIIa, and Dermagraft and has served in senior positions at ZymoGenetics, BioMimetic Therapeutics, Advanced BioHealing, Shire Pharmaceuticals, and currently HighCape Partners, as well as serving as a board member of Soft Tissue Regeneration, First String, and CosmosID. Under his leadership, two of these companies completed Initial Public Offerings and one was acquired, representing approximately $500M in investment capital. He has co-authored over 60 published articles and is a named inventor on 50 US patents.
Gary D. Novack, Ph.D.
OPHTHALMIC ISSUE CONSULTANT
Gary D. Novack, Ph.D., is President of PharmaLogic Development and Professor of Pharmacology and Ophthalmology at the University of California, Davis, School of Medicine. He is a board certified clinical pharmacologist with over 25 years' experience in pharmaceutical research and development, ranging from the laboratory to the marketplace. Dr. Novack has consulted for over 100 pharmaceutical and medical device firms, preparing drug development plans, clinical protocols and reports, manuscripts, as well as INDs, IDEs, NDAs, PMAs, and PLAs for worldwide submission. He has authored over 290 publications and abstracts in clinical pharmacology, ophthalmology, dermatology and neurosciences and is a member of professional societies in pharmacology (ASPET, ASCPT), ophthalmology (AAO, ARVO, American Glaucoma Society), neurology (AAN, SFN), dermatology (AAD), and medical communication (AMWA) and is a reviewer for multiple peer-reviewed journals.